Litter Announcement :
Mike x Mona    

ALL PUPS SPOKEN FOR.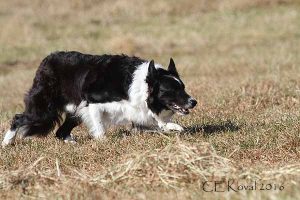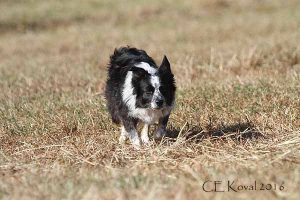 We are very excited about this litter.  This cross should produce courageous, biddable pups, capable of any stock work on the farm or trial field, and the stamina to work tirelessly all day.  Not only have both dogs competed successfully in sheep and cattle trials, but they go back to strong cattle dog lines such as Kent Kuykendall's Coon, Dwight Parker's Trixie, Bill Reed's Shep and Dale Montgomery's dogs.  In addition, Mona is a proven bitch and already has several offspring on ground doing exceptionally well in Open and Nursery (i.e.: Carol Anne Bailey's Max and Claire Seekin's Reilly (run by Brian Cash).
Pups due end of April 2017.
My dogs are chosen strictly to promote their working ability, they are tested to be free of genetic diseases. I only register my dogs and pups with the American Border Collie Association (ABCA).
Email pickwickfields@gmail.com for more information.