Our working Border Collies are our main farm hands here at Pickwick Fields.  We really couldn't do what we do without their help.  The American Border Collie Association is an excellent resource for information on working sheepdogs like ours.
Mike (5/1/08)
D. Parker's Craig x M. Schreeder's Kate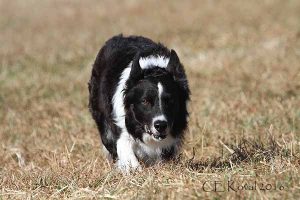 Mike was my first fully trained working line Border Collie. He's the right hand man here at the farm.
Soot (1/28/08)
C. Koval's Rook x K. Thompson's Hattie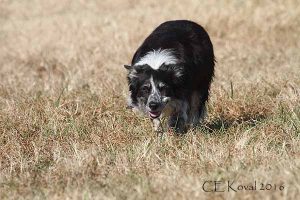 She's a steady and valuable member of the Team Pickwick.
Mona (12/17/11)
L. Vishoot's Redcreek Doc x D. Brewer's Imp. Tess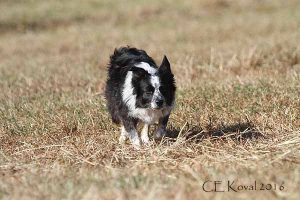 Mona is the new kid on the farm here; She and I are still learning each other's working style. She's very photogenic, we'll add more great pictures of her as we have them!
Roxy (2/3/15)
D. Parker's Lucy x R. Rogers's Blaze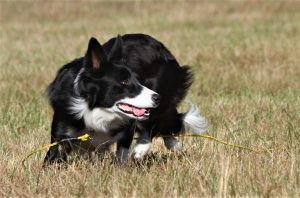 A bit of a late bloomer, Roxy is training up very nicely. She really thinks when working stock and has wonderful pace. I'm very pleased with this little girl!
Tess (8/16/16)
R. French's Spot2 x S. Avery's Bell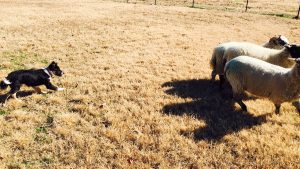 Tess is the youngest here so far. Sired by R. French's Spot2 and whelped by S. Avery's Bell, I have very high hopes for this girl. She's brave as can be!
Alex (1/3/11)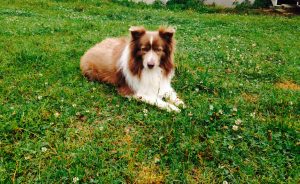 Alex is from AKC sport lines. He was my gateway drug into the world of sheep trialing. He topped out at only being able to complete very small outruns. He is a great all around guy to have on the farm.